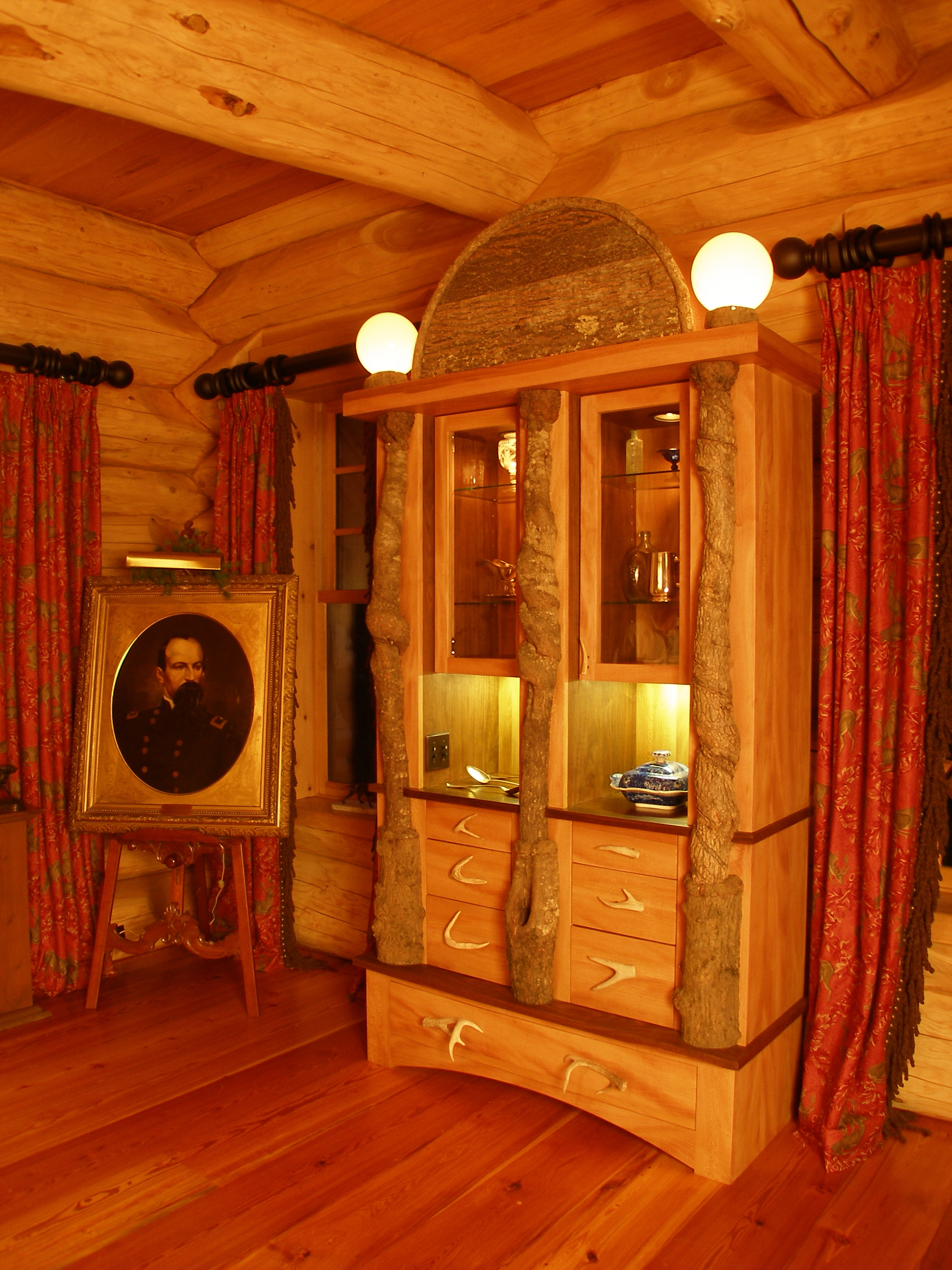 Extraordinary Log Cabin in Walton County, GA
This client was special. He wanted the last house he would ever build to be a log cabin. He needed someone with the creativity, craftsmanship, and knowledge to interpret and create his one-of-a-kind home. We explored the heritage of log cabins from the Adirondacks and the beautiful old national park lodges out West. While on vacation, my client visited the Adirondack Museum in New York, which inspired the kitchen design.
Exceptional resources were essential to interpreting the Adirondack style in a native Georgian landscape. I found a small group of log workers in British Columbia that build cabins while keeping the character of the trees in their logs. Their crafted logs were used throughout the entire home. A neighbor reported that lightening had struck an ancient poplar in their yard, peeling the bark off completely, allowing us to use native bark for wall covering.
A totally original design, inside and out, the entire home was handcrafted with a well-coordinated team of subcontractors. A blacksmith made the house jacks; door hardware are custom bronze castings; woodworkers made furniture for the kitchen, dining room table, wet bar, and sideboard, display cabinets, and bathroom cabinets; stonemasons built the fieldstone fireplace and an outdoor serpentine retaining wall resembling an eastern diamond back rattlesnake.